Land Pacific Development Sdn Bhd (also known as the Land Pacific) aims to be a renowned South-East Asia property consortium that synonymizes its name upon the pinnacle developments across the region. Land Pacific strives to not only revolutionise the property market but to disrupt comfort zones and scale industry benchmarks. With this mentality governing our corporate culture, it propels the organisation forward into a state of constant innovation, which in turn creates better value for the end-users. With on-going acquisition plans in Vietnam, Indonesia, Thailand, Philippines, Singapore, and Australia, the Land Pacific group certainly hopes to solidify a position in each of these countries in the next 10 years
Property Development
As property developers that constantly seeks to leverage technological advancements and optimize Land Pacific's user experience, Land Pacific apply the "User-Based Interface" (UBI) approach – a distinctive adaptation of the method that separates Land Pacific from the industry practitioners. It is a scientific model that Land Pacific harness to customise its products based upon research and data analysis. This has allowed Land Pacific to test original ideas, along with those of international frontiers, and to customise and reflect them into Land Pacific's products. It also allows Land Pacific to pinpoint the exact needs of the customers and thus transcribing research into a seamless, modern and convenient final product.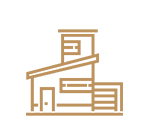 Establish Formidable Property
While we constantly seek new avenues for growth, Land Pacific looks to establish itself as a formidable property consortium with a sustainable presence both in the local and international arena.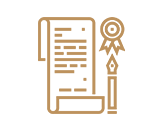 Strategic Land Acquisition Development
Through our consistent efforts in strategic land acquisition and development, we seek to be recognised as not only a builder of quality homes, but as the builder of your dreams and the creator of your perfect abode.